You are here Home > News

News
information about Monarca Open
Press conference at the "Landscape Museum" at Toluca Down Town.

October 12th 2021.
We present MONARCA PARAGLIDING OPEN 2022 details to at least 46 different local and national media including radio, newspapper digital and main television channels.

Many thanks to Subsecretaría de Turismo del Gobierno del Estado de México for putting this great conference.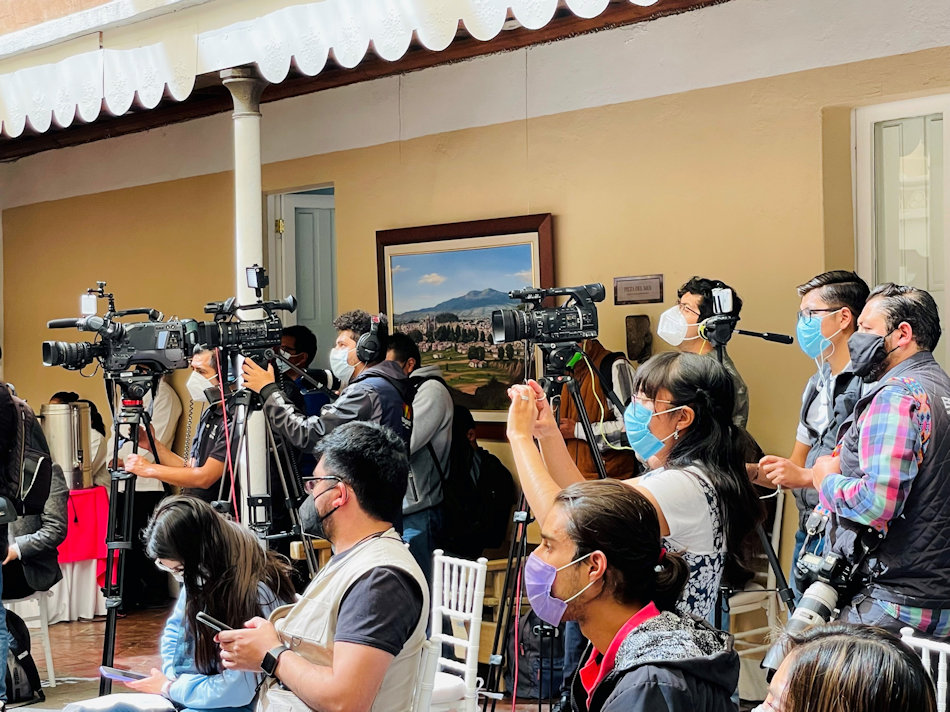 Fantastic Artwork
Steve Ham (GB) made this fantastic artwork for 17º Monarca Paragliding Open 2022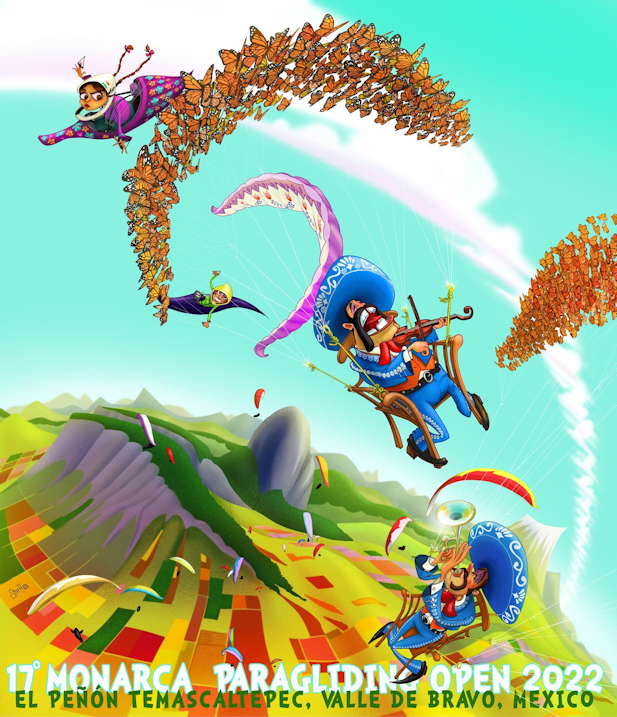 Alas del Hombre has complete protocols to obtain The SafeTravels Stamp
Alas del Hombre has complete protocols to obtain The SafeTravels Stamp that was created for travellers to recognise destinations and businesses around the world which have adopted the SafeTravels health and hygiene global standardised protocols.
See more information.




















Monarca Paragliding Open Awarded by Federal Ministry of Tourism
ALAS DEL HOMBRE just received a prestigious recognition to the Diversity of the Mexican Tourist Product 2019
Thank you to all pilots who has come to Monarca over the years! This prize was possible because of your participation!
More information.



















Miguel Gutiérrez Honored in Bali
Miguel Gutiérez, competition organizer extraordinaire. On proposal of the Mexican NAC, FAMEDA, the CIVL Plenary awarded Miguel its Hang Gliding and Paragliding Diploma. Before the opening of the 2016 FAI General Conference in Bali, Indonesia, Miguel was honored with his Diploma in front of the 150+ FAI Vice-Presidents, Commission Presidents and representatives from the Indonesian authorities.
More information.