You are here Home > About the Event

About the Event
information about monarca open


DATES
Event will be held on JANUARY 8-14 2023

VENUE
The competition will be based at El Peñon, Take Off in Temascaltepec.

Organization
The event will be organised by Alas del Hombre www.alas.com.mx





Cancellations
a) Entry fee will be refunded minus 50 U.S. (Admin fee) for cancellations before 1st of December, zero thereafter.
b) Accepted entries are non transferable.

Events Prizes
a) Prizes awarded for first, second and third in class subject to numbers of participants.
b) Prizes for teams on the basis of accumulated points of the top 3 per task in each team.

Payment/Acceptance
Pilots will be notified when they have to pay by.


FORMAT
*The event will be run in general according to FAI Sporting code rules for paragliding Cross country competitions.
*The event is restricted to certified gliders.
*There will be trophy winners based on each glider class.
*There will be a separate class for those who have minimal experience (Rookie's) and one for the Girls.
*We will set the task and explain why we set it and how to do it.
*We show pilots the best way to go, where the thermals are, and where the difficult sections are.
*All pilots are welcome to join briefings and ask questions and contribute to the experts de-brief.
*It is all about inclusion and instruction, we have a few top guns but they must be helpful to others and there is no elitism or room for ego's.
*We want to create a fun, challenging, and inclusive flying environment.


LOCAL REGULATIONS
Local Regulations PDF File


WAYPOINTS
Waypoints: In various formats.
Waypoints will be uploaded to GPS's at registration and will include a pilot number.


Please download WAYPOINTS: right click on link and select save link as.
WPT File Download
KML File Download
GPX File Download
CUP File Download
Airspace TXT File Download


Weather Information
El Peñon Weather Conditions

For more information please contact:
director@monarcaopen.com

CLASSES
Classes will be based on EN certification.
There will be nine Classes: Club, Sport, X-Class, Competition Class, Team, plus Mexican National, Rookie Class and a Women Class.

Club - EN/LFT-B
Sport - EN/LFT-C
XC-Class - EN/LFT-D
Competition Class EN/LFT-CCC
Women
Team
Nations
Mexican National
Rookie

The organization retains the right to make a final decision on glider class.

Eligibility
Maximum 150 pilots
Monarca Paragliding Open Pilotos must hold equivalent F.A.I. IPPI 4 or who present a valid license and comply with the Organization criteria.
Deadline for receiving the payment of the Entry fees is Sunday January 8th 2023 – 18:00hrs

Selection
In the case of the event being over subscribed a priority selection criteria for pilots may be introduced.
A number of places will be reserved by the organisation.
Team entries will be prioritised where possible (see teams below).

Eligibility - Gliders
Paragliders must be Certified – this is certified class competition, no certified gliders will be accepted. Gliders should have appropriate EN/LFT stickers, gliders not bearing stickers will be scrutinised as will all prize winning gliders.
Only paragliders Certified to EN/LFT from B to CCC standards are acceptable

Eligibility - Teams
Teams made up of 4 pilots, scores for the best 3 in each task
A number of places has to be reserved for sport or recreation classes on each team

Format - Competition
a) The competition is proposed as a fun paragliding XC event. It may also include;
i) An accuracy element in goal field.
ii) Other competition tasks other than XC flying

Format - Tasks
i) Tasks will only be set in appropriate conditions
ii) Tasks will be preceded by a weather and site briefing and information from meet director and where possible top pilots on their planned route for the task.
iii) Tasks will, where possible, be set to maximise pilots in goal - (>50%)
iv) A turnpoint map of this area will be provided.

Retrieves
There will be a full retrieve service along the course of the task and transport to take off each day from the briefings.


Mobile Phone Note It's strongly suggested to acquire a Mexican SIM card from Mexican mobile telephone to use during the competition for coverage and dialing feasibility. Usually pre-paid system SIM cards cost no more than $5 US Dlls. and a pre-paid system cheap mobile unit with SIM card included around $30 US Dlls.


HQ Map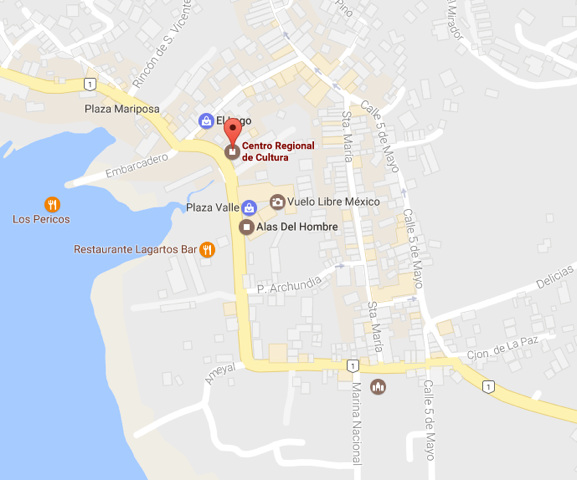 Karel Freudenthal Award